The layout of het Groene Paleis makes it the perfect venue not only for an individual or a small group to abide, we can welcome up to 300 people to have breakfast, lunch, dinner, meetings or drinks. Alongside the restaurant, het Groene Paleis offers three private rooms that feature all of the modern audio-visual resources which can be arranged as desired.
Neszaal
People:
75 persons theater style / 75 persons standing
This attractive location in the city center of Amsterdam is the perfect place for your meeting, breakfast, lunch, reception or private dinner. The room has natural daylight, free Wi-Fi and air conditioning. The room is available for business and private meetings. The technical facilities are equipped with a projector and screen, microphones and a sound system to make your day a success.
The Neszaal offers space for 75 people in theatre style and 75 people standing.
It also has the ability to open the doors so you can connect with a semi-private section of the restaurant and bar. Ideally for a day with meetings followed by drinks and dinner or for a good farewell party.
Request offer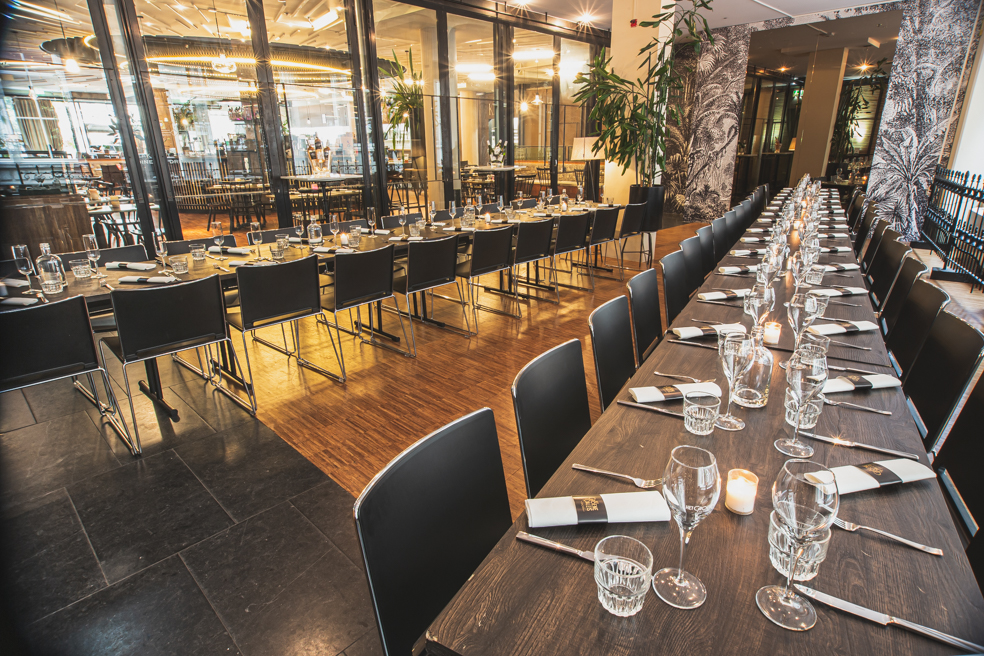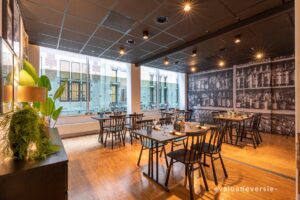 Courantzaal
People:
30 persons sitting
The Courantzaal is 45 square meters and is located on the right at the back of the restaurant. This private room lends itself for multiple possibilities as for ways the room could be set up as well.
There is room for 30 people sitting down.
The Courantzaal is provided with WIFI and if needed a television screen (that can be connected to a laptop) for your presentation. The room could be used for teaching and trainings purposes, as well as lunch, dinner, drinks or meetings.
Request offer
Neptunuskamer
People:
16 persons sitting
With 21 square meters, the Neptunuskamer is our smallest private room.
The maximum of people sitting down is 16.
The facilities we provide in this room are WIFI and a television screen. The Neptunuskamer is very suitable for small meetings, lunches and dinners. All of our private rooms have big windows that allow a lot of natural daylight to shine in.
Request offer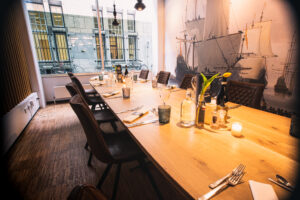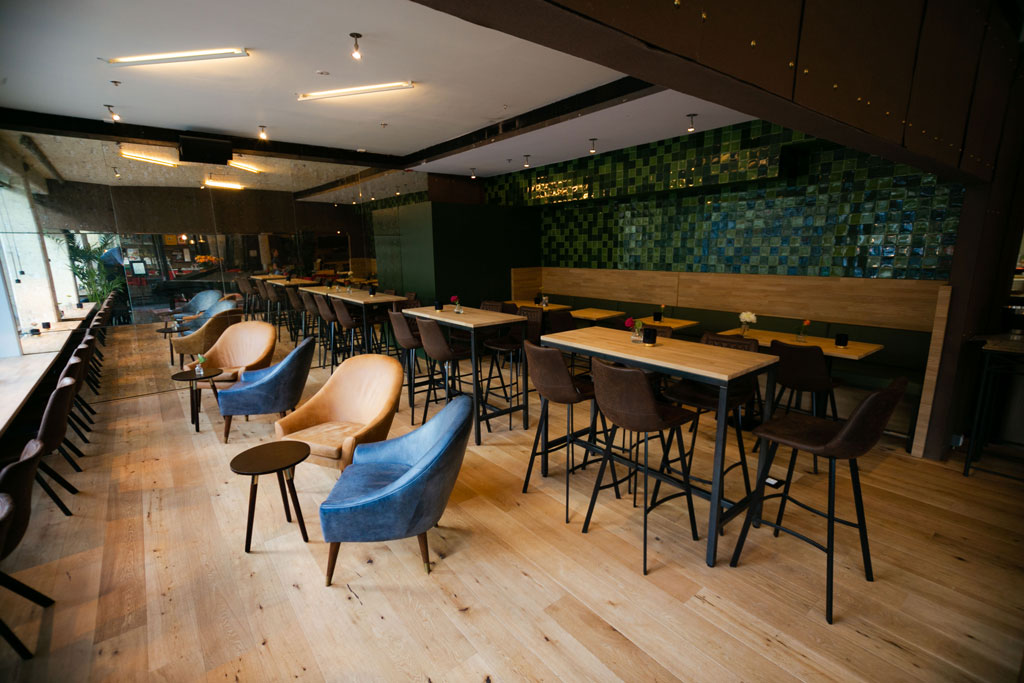 Salonbar
People:
30 persons sitting / 50 persons standing
The salon bar is 32,5 square meters and is located at the front left of the restaurant and overlooks the Rokin. It is possible to semi-privately hire the lounge bar.
It is suitable for 30 people sitting down and 50 people standing.
The salon bar is especially fitting for high teas or having drinks. Because it is semi private, you can still enjoy the atmosphere and the buzz of the restaurant. Furthermore, there is the possibility to arrange the lounge to meet your needs.
Request offer
Paleisbar
People:
60 persons sitting / 100 persons standing
The Paleisbar of 62,5 square meters is semi private and located at the back of the bar.
There is room for 60 people sitting down and standing up to 100 people.
In addition, the Paleis bar could be separated in to two parts, making it suitable for big and small groups. The Paleis bar can be combined with the Neszaal, allowing up to 160 people for dinner. The doors and curtains will be opened to create one open space.
Request offer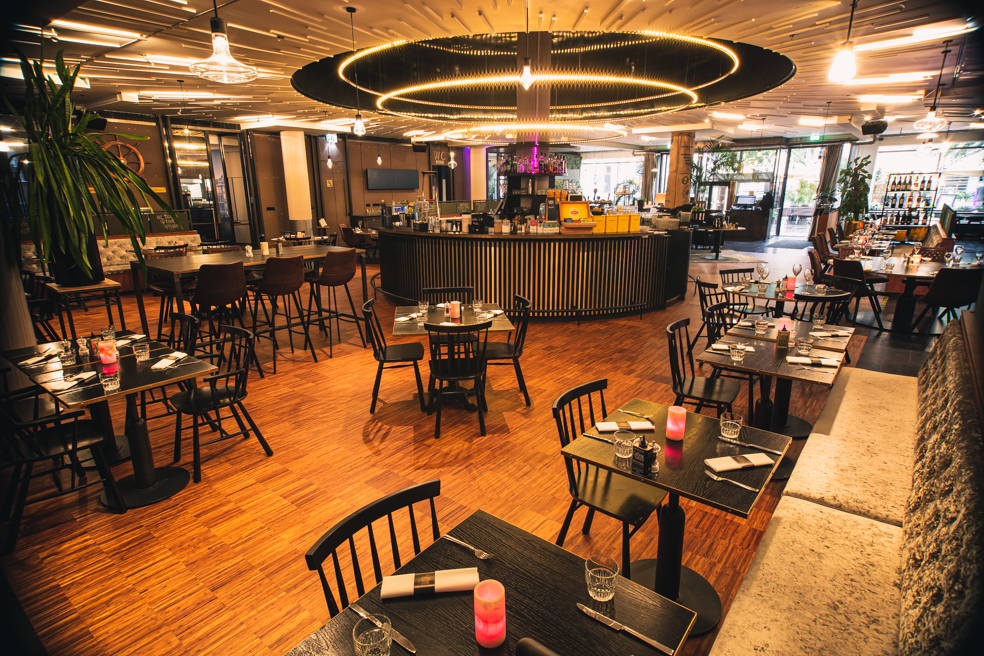 Mokumkamer
People:
16 persons sitting
The Mokumkamer is 21 m2 in size and has the samen size as the Neptunuskamer. Here you can sit with a maximum of 16 persons at a beautiful oak table. It is of course possible to use our WiFi. We also have various meeting packages with options for a television screen, flipover, and more options for an ideal meeting. All of our private rooms have large windows that allow natural daylight to enter. Are you interested in the possibilities? Request now your quotation!
Request offer